Dermaplaning Pricing
Dermaplaning is a physical exfoliation treatment combined with using sterile surgical blade to gently remove the vellus hair (peach fuzz) and 2-3 weeks of dead skin cells from your face.
| Service | Price | Time |
| --- | --- | --- |
| Dermaplaning | $80 | 1 hour |
| Dermaplaning w/ Chemical Peel Treatment | $100 | 1 hour 15 minutes |
Dermaplaning
Dermaplaning brightens and smooths the skin while minimizing the appearance of fine lines, wrinkles, and acne scarring. It is also a great way to prep the skin for chemical peel treatments because the blade removes the fine hair, dead skin, and opens up your pores, helping the skin on your face better absorb the chemical peel treatment.
A Dermaplaning treatment also helps with your at home face skincare routine; allowing cleansers, moisturizers, toners, and serums to more effectively penetrate your skin and create a smooth canvas for your makeup application.

This service is great for all skin types but clients with active acne breakouts or cold sores should wait until lesions are healed.
Dermaplaning FAQ
What is dermaplaning?
Dermaplaning is the process of gently scraping away the dead skin cells and 'peach fuzz' hairs during the Dermaplaning treatment.
Is there recovery time after dermaplaning?
No, there is absolutely no recovery or down time with this treatment.
How often can you do dermaplaning?
It's recommended that you wait at least 4 weeks between Dermaplaning treatments.
Chemical Peels
Chemical peels are beneficial for most skin types and concerns. They brighten and even the skin tone, improve texture, smooth fine lines and wrinkles, help clear breakouts, reduce the appearance of acne scars, and strengthen the skin.
I carry the brands, PCA Skin modified Jessner peels and blended TCA peels. Traditional Jessner's peels contain lactic acid, salicylic acid, and resorcinol which helps smooth fine lines and clear acne.
PCA Skin was the first company to develop and market the modified Jessner's peel, by adding kojic acid and hydroquinone, which provides a more comfortable treatment and helps brighten the skin. These peels are especially beneficial for clients with oily skin.

TCA peels contain 6% to 10% of trichloroacetic acid – a peeling agent used to remove fine lines, wrinkles and acne scarring. TCA is blended with other beneficial acids to treat aging skin, hyperpigmentation and acne. These peels are especially beneficial for clients with dry skin.

After treatment your skin may begin to flake after 2-3 days and will typically subside after the 5th day, but don't be alarmed. When your skin peels after a treatment, it is shedding dead or damaged skin cells and revealing the new, healthy skin cells on the surface. However, not everyone will peel, which doesn't mean the treatment was ineffective, it just means that the exfoliation is happening on a cellular level. The frequency of treatment can vary slightly, depending on skin type and concerns but is recommended once a month for the most noticeable results.
Pre and Post Chemical Peel Care
Before a Chemical Peel
Discontinue use of tanning beds two weeks prior to chemical peel appointment.
Avoid excessive sun exposure for 10 days prior to your appointment.
It's recommended to delay the use of the prescriptions: Retin-A, Renova, Differin, Tazorac, and high percent AHA & BHA products for five days before the chemical peel treatment. (These medications thin your skin and make your skin more sensitive. Please consult your physician before stopping any medications.)
Chemical Peel Aftercare
Stay cool. (No hot tubs, saunas, or intense workouts.)
No loofahs or mechanical exfoliation for at least two days.
Avoid using makeup for 24 hours.
Moisturizer should be applied at least 2x daily.
Avoid direct sun exposure for 24 hours.
Do not use tanning beds for at least two weeks.
Do not have facial waxing for at least five days.
Do not pick or pull at flaking skin.
Avoid using AHA products for seven days.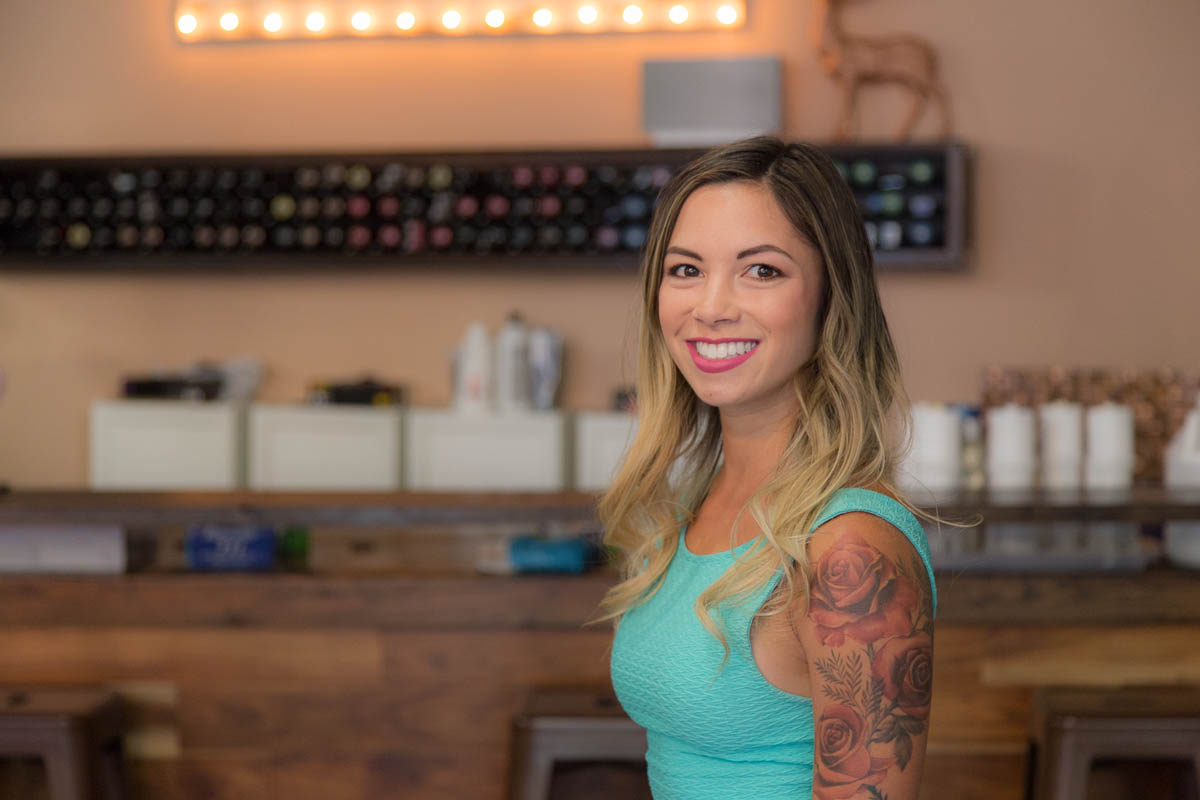 Jessica Gillette
Tacoma Waxing Specialist
Jessica Gillette is a licensed esthetician at London's on the Ave. She has been in the beauty industry for more than six years, and has recently taken the leap to open her own business within London's. When she is not at her salon making her clients beautiful, she is gardening with her puppy, Kiwi, practicing calligraphy, or in the kitchen cooking something delicious.
Hours
Monday: Closed
Tuesday: 10am-6pm
Wednesday: 10am-6pm
Thursday: 10am-6pm
Friday: 10am-6pm
Saturday: 10am-6pm
Sunday: Closed
Location
London's Salon (on the ave)
1908 Pacific Ave, Tacoma, WA 98402
(253) 370-9359
London's on the Ave
1908 Pacific Ave, Tacoma, WA 98402