Eyelash Extensions in Tacoma
Eyelash Extensions • Lash Lifts
 Certified with LashboxLA, Borboleta and Exotic Eyelashes. Silk and faux mink eyelash extensions that are customized to fit your natural eyelashes, or try a lash lift to bring curl and definition to your natural lashes.
Book Now
Eyelash Extensions
Every eyelash extension experience is completely customizable. The extensions range from 7mm to 15mm, with different thickness' and curls. After a consultation we'll decide what option is best for you!
Eyelash Extensions Pricing
| Service | Price | Approximate Time |
| --- | --- | --- |
| Classic Full Set | $150 | 2 hours |
| Classic Touch Up | $35 | 45 minutes |
| Classic Fill (2 weeks) | $50 | 1 hour |
| Extended Classic Fill (3-4 weeks) | $80 | 1 hour 30 minutes |
| Removal | $30 | 30 minutes |
Before Your Eyelash Extension Appointment
Avoid using waterproof mascara 2-3 days before.
Don't use any mascara the day of your full set appointment.
Avoid drinking caffeine.
Arrive to your appointment with clean and dry eyelashes.
Eyelash Extension Aftercare
For the first 24 hours, avoid high heat, such: saunas, steam, tanning, or hot yoga.
Wash and brush your lashes daily! Lash-safe cleanser is available at the salon
Be gentle with your eyelashes. No pulling extensions or excessively rubbing your eyes!
Only use oil-free products around your eyes and lashes.
Avoid mascara.
Sleep on your back/ avoid sleeping with your face on your pillow.
Frequently Asked Questions About Lash Extensions
Lash Lifts
A lash lift is a new generation lash perm. I use CurlPerfect Lash Lift products by Sugarlash Pro. It is a low maintenance procedure and a great alternative for those who want an enhanced look but don't want the upkeep or cost of eyelash extensions. Lash lift provides curl to your natural lash that last for 6-8 weeks and can be paired with a tint  (coloring of the lashes) for an even more dramatic result!
| Service | Price | Time |
| --- | --- | --- |
| Lash Lift | $60 | 1 hour |
| Lash Lift + Tint | $80 | 1 hour 15 minutes |
Before Your Lash Lift Appointment
Arrive to your appointment with clean and dry eyelashes.
Lash Lift Aftercare
For the first 24 hours, do not get eyelashes wet.
You may condition lashes with a lash conditioner or coconut oil.
Be gentle when removing mascara.
Frequently Asked Questions About Lash Lifts
Can I use mascara after a lash lift?
Yes! After the 24 hour period following your lash lift appointment, you can wear mascara, and any of your other daily eye makeup.
What should I expect during my lash lift appointment?
Getting a lash lift is relaxing and pain free! After cleansing your lashes, i'll place under eye pads over your lower lashes, and have you close your eyes. Then, i'll place a curved silicone shield over your eyelid and continue the steps of the lash lift process with your eyes closed until the very end.
Is a lash lift beneficial even if I have blonde lashes?
Yes. The lash lift will still create a nice curl that will stand out with your normal mascara, or another option is to pair a tint with the lash lift for even more dramatic results.
What is a tint?
A tint is a semi permanent vegetable dye used for the eyelashes and eyebrows that gradually fades out over a span of 3-4 weeks. Tinting the lashes makes the lash lift stand out even more for clients who have lighter eyelashes.
Can anyone do a lash lift?
Unfortunately a lash lift cannot be performed on anyone who:
Has lashes shorter than 9mm
Has an eye infection
Is pregnant or nursing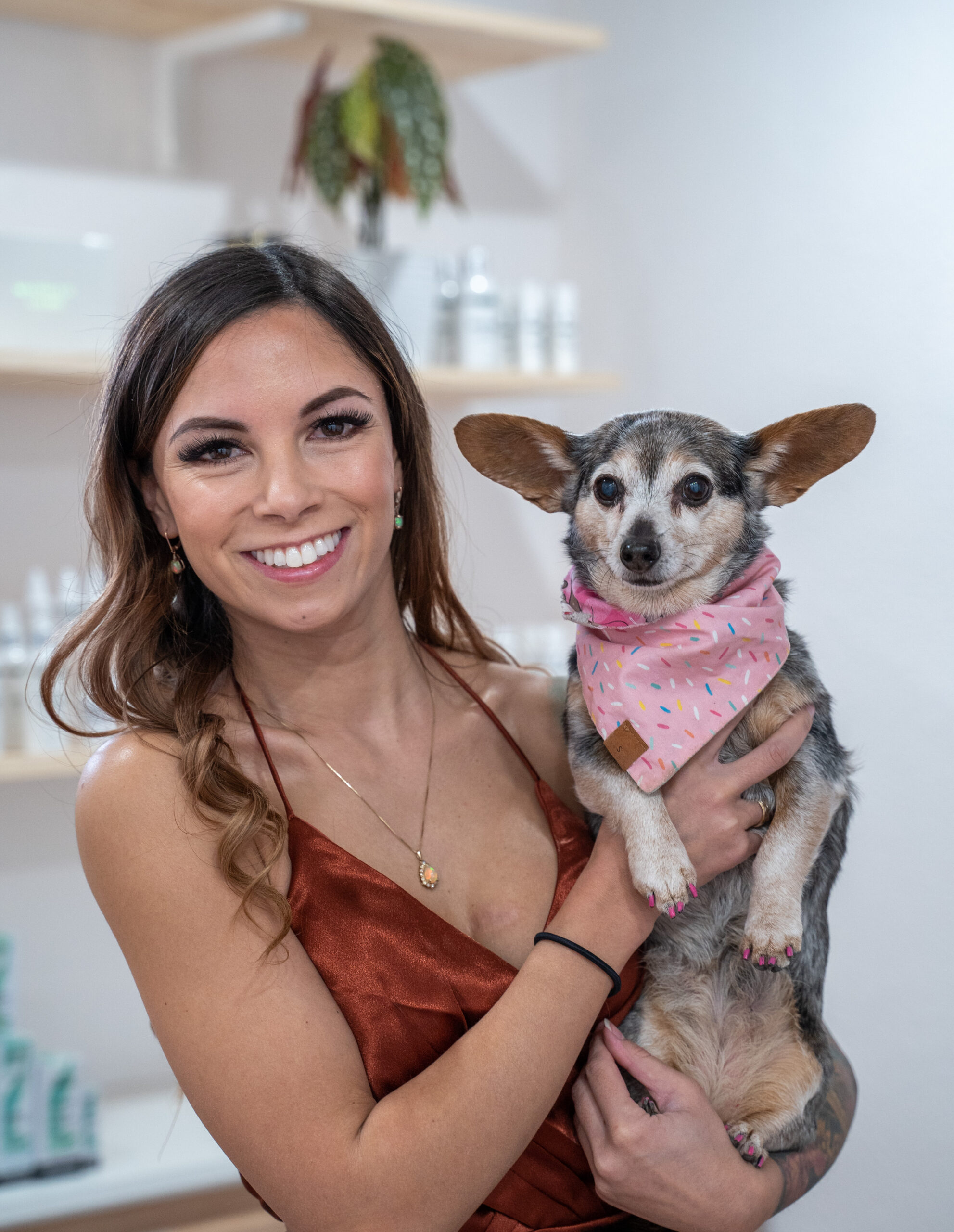 Jessica Gillette
Tacoma Esthetician
Jessica Gillette is a licensed esthetician, working in the esthetics industry since 2012, offering a variety of services including: skincare, waxing, microblading, lashes and sugaring.
Hours
Monday: Closed
Tuesday: 11am-6pm
Wednesday: 11am-6pm
Thursday: 11am-6pm
Friday: 11am-6pm
Saturday: 11am-5pm
Sunday: Closed
Location
Opaline Beauty
611 South Proctor St, Tacoma, WA 98405
(253) 370-9359
A-City
611 South Proctor St, Tacoma, WA 98405