Microblading in Tacoma
Certified Microblading Services
Microblading is a technique of cosmetic tattooing done on the eyebrows by manually depositing pigment into the dermis. It is ideal for anyone looking to enhance their eyebrows with natural hair like strokes.
Book Now
Microblading Services
Microblading is a technique of cosmetic tattooing performed specifically on the eyebrows by using a hand tool with ultra fine needles and pigment to manually create natural and realistic looking 'hair' strokes. It can enhance, correct or fully reconstruct the brows and is a great service for those wanting to enhance their brows or who have sparse or over tweezed brows.
| Service | Price | Time |
| --- | --- | --- |
| Microblading (includes 6-8 week touch up appointment) | $450 | 3 hours |
| Cover Up | Varies. Contact for consultation | |
Pre and Post Care
Preparation and aftercare is crucial to the outcome of your treatment. Following the preparation guidelines helps to provide a good canvas, and following all aftercare instructions is very important!
Before your appointment
No use of Accutane for at least 6 months prior to service
No chemical peels for at least 4 weeks
No botox for at least 3 weeks
No AHA's or Retinoids (retinol, Retin-A, Tretinoin etc) for at least 1 week prior
No use of antibiotics in the past 30 days
No tanning for at least 2 weeks
Do not take fish oil or vitamin E 1 week prior to the procedure (they are natural blood thinners)
If you wax, thread, tweeze or tint your brows, it needs to be done at least 3 days prior to service
No alcohol for 24-48 hours
No ibuprofen or blood thinning medications for 24 hours
No excessive sweating day-of
No caffeine day-of
After your appointment
Use a clean pillow case
Do not pick at scabs or dry skin. Picking can lead to scarring or loss of pigment
Avoid sleeping on your face
For the first 7-14 days:
GENTLY wash your eyebrows each morning and night with water and an unscented antibacterial soap (like Dial).

With clean hands and a very light touch, gently cleanse with your finger tips in a smooth/patting motion (don't scrub back and forth) and then rinse. Pat dry with a clean tissue or paper towel (do not dry with a bath towel, as they hold bacteria).
Do not use your facial cleansers, makeup or daily skincare products on the treated area for the first 7-14 days. Only use a mild antibacterial soap and the aftercare ointment that I provide.

After cleansing and the skin is completely dry, apply a small amount of the aftercare ointment using a clean cotton swab. Only a small amount is needed (about the size of a grain of rice). Do not over apply.
Avoid vigorous exercise for the first 7 days
Avoid hot tubs, lakes, pools, saunas and steam rooms for the first 14 days
Do not receive botox, chemical treatments or other facial treatments for at least 3 weeks
Frequently Asked Questions About Microblading
How long does microblading last?
Everyones results will vary depending on the client and the health of their skin, but microblading procedures should last anywhere from 1 to 3 years. Microblading is semi permanent and will require touch-ups when the pigment begins to fade. A color refresh is suggested every 12-18 months.
How long does healing take?
Healing generally takes 7-14 days.
Does microblading hurt?
I use a topical anesthetic that is applied before the procedure to help minimize the pain, and an instant numbing throughout to help with discomfort. Everyone has a different threshold for pain and may also respond differently to the anesthetic. In the beginning you will likely experience some discomfort (similar to the feeling of a cat scratch) but there shouldn't be a point where the pain becomes unbearable.
Who is not a good candidate for microblading?
You should not receive microblading if you:
Have a transmittable blood disease such as HIV or hepatitis
Are taking acne medication such as Accutane
Are prone to keloids on your face
Undergoing chemotherapy
Have skin conditions such as psoriasis, eczema, or rashes near the eyebrows
Have open skin lesions or a sunburn
Are pregnant or nursing
Have diabetes or are taking blood thinners
You will need to reschedule your appointment if you:
Have had a chemical peel within the last 4 weeks
Have had botox or fillers in the eyebrow area in the last 3 weeks
Is the touch up session necessary?
Yes! A touch up session is scheduled for 6-8 weeks after the initial appointment. Everyone heals differently and outcome will vary. During the touch up, pigment color and brow thickness may be adjusted, and more strokes can be added.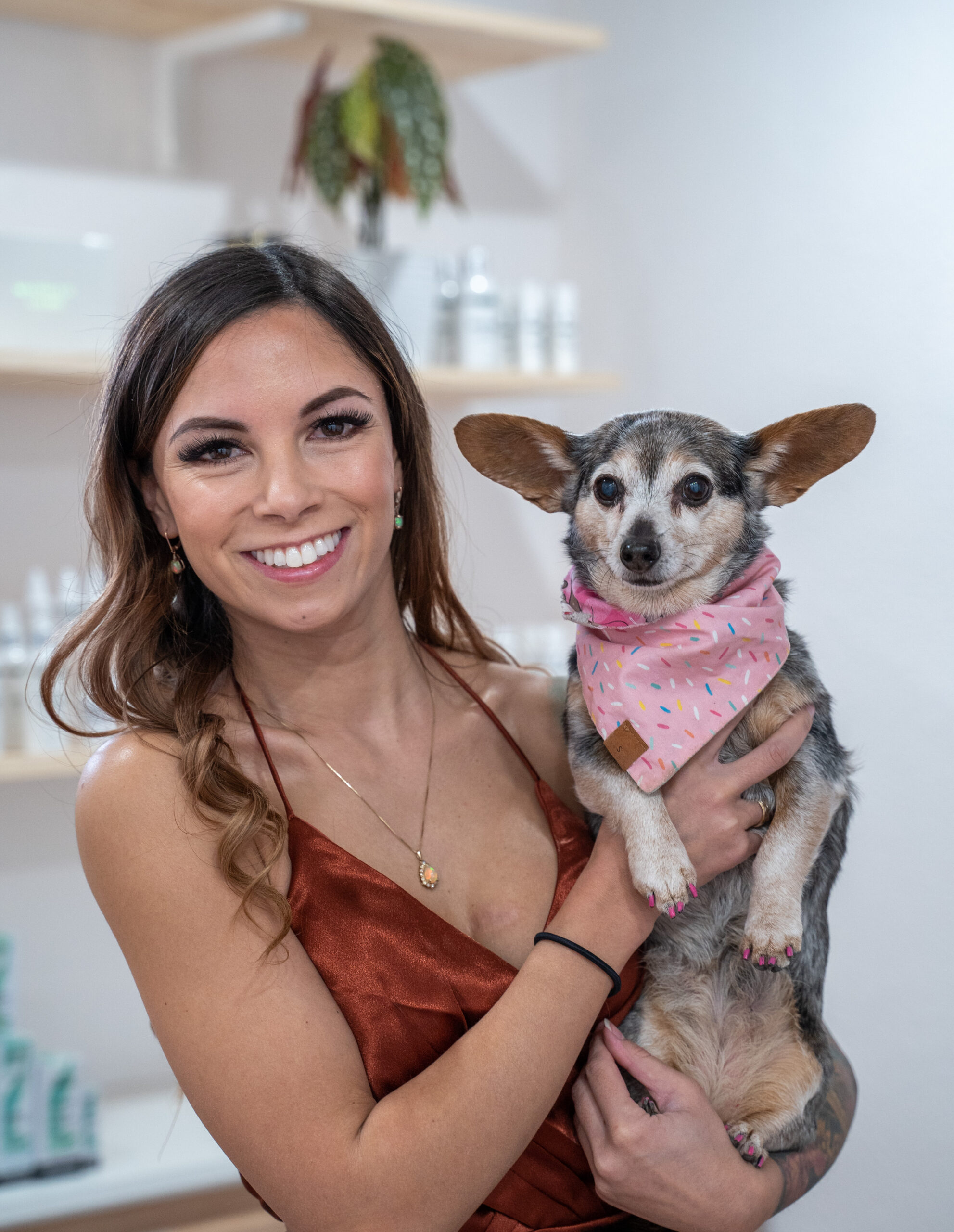 Jessica Gillette
Tacoma Esthetician
Jessica Gillette is a licensed esthetician, working in the esthetics industry since 2012, offering a variety of services including: skincare, waxing, microblading, lashes and sugaring.
Hours
Monday: Closed
Tuesday: 11am-6pm
Wednesday: 11am-6pm
Thursday: 11am-6pm
Friday: 11am-6pm
Saturday: 11am-5pm
Sunday: Closed
Location
Opaline Beauty
611 South Proctor St, Tacoma, WA 98405
(253) 370-9359
A-City
611 South Proctor St, Tacoma, WA 98405