Skincare Treatments
Facials • Dermaplaning • Chemical Peels •
Ranging from mini services, all the way up to 120 minutes, with customizable add ons- these facial services will leave you glowing!
Book Now
The Elite Facial
This facial includes it ALL! The Elite Facial is designed for ultimate relaxation, paired with custom picked products to address your skin's specific needs and goals, and enhanced with multiple facial modalities. Get cozy in a lightly warmed bed, where we begin with a double cleanse, followed by dermaplaning, extractions (if applicable) and facial massage. Next up is LED light therapy, to address acne, wrinkles and aches & pains. During this time, a hand, arm and decollete massage are performed. This facial winds down with a custom picked hydrojelly mask to give an amazing hydrating & soothing effect, and finishes with with serum, moisturizer and spf.
105 min
$185
Express Radiance Facial
A nice pick me up when you're short on time or just need a quick boost. This 45 minute facial includes a double cleanse with steam, exfoliation, short facial massage, mask and finishes up with custom picked serum, moisturizer and spf to leave you radiant and refreshed!
45 min
$75
Dermaplaning
Dermaplaning is a physical exfoliation that uses a thin surgical steel blade to remove dead skin cells and vellus hair aka peach fuzz (don't worry, it doesn't hurt!). The removal of peach fuzz helps makeup apply more evenly and this treatment will also enhance product penetration, leaving your skin glowing and smooth.
45 min
$110
The Signature Facial
The Signature Facial addresses skin concerns, while providing relaxation and rejuvenation, and is a great starter or maintenance facial. Products are picked based on your skin type and goals, and includes a double cleanse with steam, exfoliation, extractions (when applicable), facial massage, mask, serum, moisturizer and SPF.
75 min
$130
Express Detox Facial
Is your skin not cooperating like it should? This 45 minute facial includes a double cleanse with steam, extractions, DMK epitoxyl to vaporize toxins within the skin, mask and finishes up with cold rolling and custom picked serum, moisturizer, spf and translucent antibacterial powder to keep breakouts at bay.
45 min
$75
The Exfoliate & Glow Facial
Exactly as it sounds! This facial starts off with a double cleanse and pairs dermaplaning with an enzyme exfoliant and a custom picked hydrojelly mask, serum, moisturizer and spf. This treatment will leave your skin feeling smooth, hydrated and glowing! Perfect before events or for an instant refresh.
75min
$125
Chemical Peel
This resurfacing treatment uses a blend of acids that will brighten skin tone, improve texture, smooth fine lines and wrinkles, and help clear breakouts. After treatment your skin may begin to flake after 2-3 days and will typically subside after the 5th day. However, not everyone will peel, which doesn't mean the treatment was ineffective, it just means that the exfoliation is happening on a cellular level.
30 min
Starting at $115
LED Acne Facial
(description here)
75 min
$130
LED Rental
For optimal results, LED should be used 2+ times per week, but its not always easy to come into the salon that frequently. Rent the same Celluma Pro LED panel that I use in treatment to achieve results at home, on your own time. This gives you the opportunity to use as frequently as you'd like and share with your family members. The Celluma Pro uses red, blue and infared wavelengths to address wrinkles, acne and aches & pains and is safe to use anywhere on the body. Rental comes with usage manual, goggles, carry bag and disinfectant spray.
15min
3 day rental ($90)
1 week rental ($150)
4 week rental ($400)
LED Aging Facial
(description here)
75 min
$130
LED Express Facial
Receive a full dose of LED light therapy to address acne, wrinkles and aches & pains. This facial starts with a double cleanse to prep the skin, LED session, and then finishes with custom picked serum, moisturizer and spf.
45 min
$75
Enhance your service with these optional extras!
Hydrojelly Mask
A peel off mask that creates a vacuum like seal to push nutrients into the skin from the previous steps of the treatment. It enables a deeper absorption of the nourishing ingredients while being a potent skin moisturizer.
+15 min
$15
Lash Tint
Semi permanent dye is applied to darken the lashes and lasts for 3-4 weeks. This service is great for clients who have brown or blonde lashes!
+15 min
$20
Brow Tint
A semi permanent dye that will give you the look of more defined brows. Results last 3-4 weeks
+10 min
$15
Pre and Post Chemical Peel Care
Before a Chemical Peel
Discontinue use of tanning beds two weeks prior to chemical peel appointment.
Avoid excessive sun exposure for 10 days prior to your appointment.
It's recommended to delay the use of the prescriptions: Retin-A, Renova, Differin, Tazorac, and high percent AHA & BHA products for five days before the chemical peel treatment. (These medications thin your skin and make your skin more sensitive. Please consult your physician before stopping any medications.)
Chemical Peel Aftercare
Stay cool. (No hot tubs, saunas, or intense workouts.)
No loofahs or mechanical exfoliation for at least two days.
Avoid using makeup for 24 hours.
Moisturizer should be applied at least 2x daily.
Avoid direct sun exposure for 24 hours.
Do not use tanning beds for at least two weeks.
Do not have facial waxing for at least five days.
Do not pick or pull at flaking skin.
Avoid using AHA products for seven days.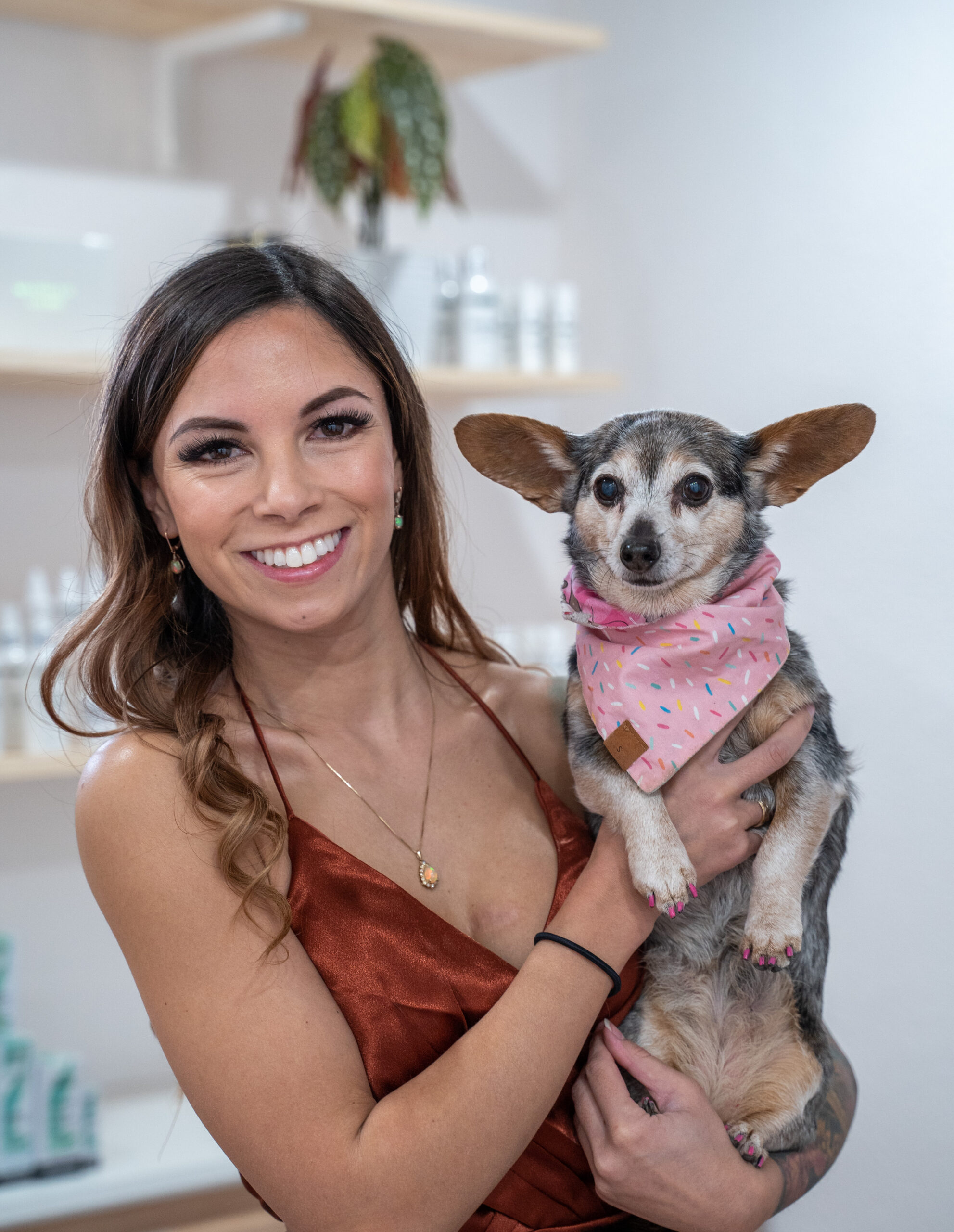 Jessica Gillette
Tacoma Esthetician
Jessica Gillette is a licensed esthetician, working in the esthetics industry since 2012, offering a variety of services including: skincare, waxing, microblading, lashes and sugaring.
Hours
Monday: Closed
Tuesday: 11am-6pm
Wednesday: 11am-6pm
Thursday: 11am-6pm
Friday: 11am-6pm
Saturday: 11am-5pm
Sunday: Closed
Location
Opaline Beauty
611 South Proctor St, Tacoma, WA 98405
(253) 370-9359
A-City
611 South Proctor St, Tacoma, WA 98405